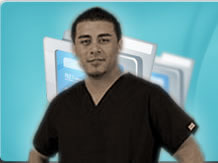 A full serviced apparel sourcing company!
Farriz Design Inc.
Design and Sourcing Destination
Sub Navigation
Our Product Line
Medical Uniforms
We are sourcing Men's and women's medical uniform /work wear with "SOIL RELEASE" properties, which is most fashionable and comfortable in the work place with a very reasonable price.

Blank Tee's & Polo Shirts
We are also importing Men's and Women's blank Tee shirts and Polo shirts at a very competitive price, which we are supplying to some retailers and wholesalers in bulk.

Endure Tee's & Polo Shirts
Endure label is a highly fashionable men's an ladies Tee and polo shirts catagory, containing high quality screen print with flocking, water base discharge, gel and foil techniques. For more information, view www.goendure.com

Halloween T-Shirts
We are also producing Halloween theme screen printed T-shirts with artist collaboration.

Dickies Girls
We are sourcing and importing Dickies Sweaters, Polo shirts, T-shirts, Burn out, Slubs, Thermal, Fleece , French Terry tops & bottoms in solid color as well as with screen printing , which are being shipped to Sears, Marshall, Stage store, Beal's, Boscov's, Citi trends and many other small retail stores.

Sweaters
We are importing and sourcing Junior , Missy , Plus size sweaters for our customers which are being delivered to Macys , Sears , K-mart and other small retail stores at a very competitive price .